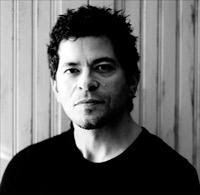 Paul Gilligan is the creator of the comic strip Pooch Cafe. He lives in Toronto, Canada, and attended Sheridan College. He worked as a florist, gas station attendant, and night watchman before getting a job at an advertising agency. He then became an on-staff illustrator in the
Ottawa Citizen Newspaper.
Pooch Cafe was
first syndicated by Copley's, and was picked up by Universal Press Syndicate in 2001.
[1]
Sources
Notes and References
Ad blocker interference detected!
Wikia is a free-to-use site that makes money from advertising. We have a modified experience for viewers using ad blockers

Wikia is not accessible if you've made further modifications. Remove the custom ad blocker rule(s) and the page will load as expected.