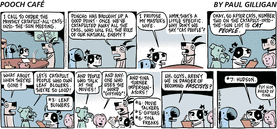 Catapult-All-Cats-To-The-Sun
, also known as
Catapult-All-Cats-Into-The-Sun,
was organization tasked with removing all cats from Earth via a catapult. It was started by Pops, when
Poncho
moved into
Carmen
's house, and is now headed by
Boomer
and is probably funded by
Boomer's pack
. All that has been decided is that puce is what color the catapult should be. They
have
built the catapult, but that model is believed to be a scaled-down prototype.
Test Firings
Under Pop's leadership
Early Beginnings
Early in the group's history
Under Boomer's leadership
Mission to the Moon
Main article: Mission to the Moon (Catapult-All-Cats-To-The-Sun)

Members
Ad blocker interference detected!
Wikia is a free-to-use site that makes money from advertising. We have a modified experience for viewers using ad blockers

Wikia is not accessible if you've made further modifications. Remove the custom ad blocker rule(s) and the page will load as expected.